Welcome
to the Snowsport School Eichenhof
We love winter, the mountains and we love to move on the snow.. on skis, snowboard or on cross-country skis … on the track or in open terrain … in a snow plow or with rapid carving turns.
We, that is our team, consisting of enthusiastic, highly qualified local and international snow sports professionals have been starting our ski days at the Eichenhof lifts, under the direction of Hermann Leitner, since over 32 years - that is the reason why we have many years of know-how. 
Since the winter season 2021/22, the ski school in Oberndorf, under the direction of Bernhard Leitner, is also part of the snow sport school family! You will therefor meet some of our team members at the meeting point in Oberndorf as well. 
Start your day of skiing with us… and immediately feel the friendly, familiar atmosphere… because that's important to us… and we're happy to share it with you.
Fun in winter sports combined with a unique experience of nature in the beautiful landscape of the Tyrolean mountains – switch off, recharge your batteries and enjoy! That is what we wish for you and we are happy to contribute to it. 
Hermann Leitner & the team from the Eichenhof snow sports school.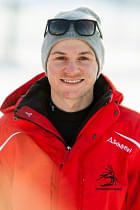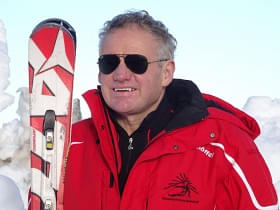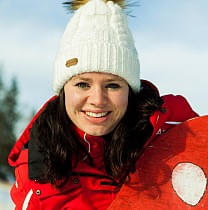 Hermann Leitner (state-certified ski instructor & ski guide, cross-country & children's ski instructor, snowboard instructor, long-standing member of the St. Christoph am Arlberg demo & training team)
with son Bernhard Leitner (head of the ski school at the Oberndorf snow sports school, state-certified ski instructor and ski guide, snowboard instructor, cross-country ski instructor)
and daughter Christina Leitner (management & organization)