Welcome
to the Snowsportschool Eichenhof



We are looking forward to the next winter and to your visit.
The St. Johann-Ski-Area is welcoming a new cable car from the base station up to Granderschupf Restaurant and a new express lift from Granderschupf Restaurant instead of the T-bar-lifts Eichenhof 1 and 2, for a smooth ascent and for more safety.
Our Snowman Valle is visiting the children more often than last year, there will be a complete weekly program and even a Valle-App.
Have a look into Valles World and into our offers for more information about our Snowsportschool.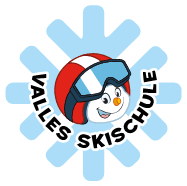 New 2017/18:
New Cable Car at Eichenhof up to Granderschupf-Restaurant
New express lift from Granderschupf-Restaurant
New snow-making-system that ensures better snow safety