Events Archiv
Kinderfackellauf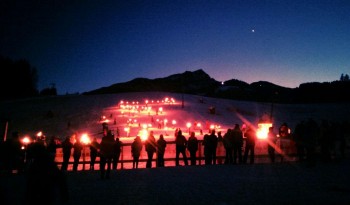 30.12.2017
Start: 16:30 Uhr
Auch heuer gibt es wieder unseren traditionellen Kinder-Fackellauf auf Ski. Alle Kinder der Region dürfen kostenlos teilnehmen. Treffpunkt: 16.30 Uhr bei den Eichenhofliften
Kinder-Skitraining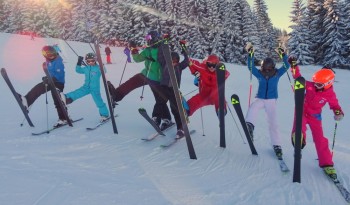 Unser Motto: "Mit Spaß und Tempo zur Perfektion"
Jeden Freitag ab 20.12.2019 bis Saisonende, von 14.00 - 16.00 Uhr - Saisonbeitrag € 125,00/Kind (Einstieg ist auch im Jänner und Februar möglich - Saisonsbeitrag wird in diesem Fall angepasst)
Einmaliges "Schnuppern" ist kostenlos möglich.
Mindestanforderung: Sicheres Befahren von blauen Pisten. Aktuell gibt es fünf verschiedene Leistungsgruppen für verschiedene Altersgruppen.
Infos unter Tel. 0664 4837758 oder direkt im Schischulbüro.
"Valles Snowfestival"
"Valle" invites all children to his Festival in the Snow directly after the Ski-courses.
with Kinderskidoo, Speed-Skiing, Snow-Tubing, Snowrafting and many other familyfriendly activities in the snow.
and he introduces himself to the children in our little Valle-theatre with songs and dances.
Valle at the Children-Ski-Area
You will see Valle for Meet and Greet, Meet and ski, Valle Parade and for Sing and Dance. Keep your eyes open Valle is always out somewhere in the ski area. 
Zurück zu den News